Do You Need Business Insurance?
If so, you have come to the right place. Here at Porter-Hay Insurance, we offer business insurance of all kinds to protect your investments, large or small. Opening your own company is a significant risk for you, but it's also your passion. So, you must preserve that passion, and your finances and reputation, with reliable business insurance coverage. We can help. Lean on our experienced agents to customize the right protection for almost any risk, with offices in eight different cities to better serve you. We specialize in offering a variety of business insurance options, with varying degrees of coverage depending on your unique needs, type of business, and budget. We would be happy to go over your options, so call us for affordable insurance coverage today.
Porter-Hay Insurance, a subsidiary of Midwest Bank, is your source for personal, farm, business, life and health insurance services. Also, for your convenience, our offices are located in Alexis, Andalusia, Aledo, Galva, Galesburg, Monmouth, Moline and Oquawka. We make it easy for you to come in and talk with us anytime.
3 Reasons to Choose Us for Business Insurance
It's our mission to protect your business and personal assets and give you peace of mind as you set out on your new adventure in entrepreneurship. The bottom line is, we are here for you! Check out these three reasons to choose us:
We have history: Porter Insurance and Chuck Hay Insurance became the Porter-Hay Insurance agency in 2016, bringing our clients the highest levels of expertise in virtually all lines of business.
Our agents utilize a network of companies to provide you with a variety of coverage options, competitive pricing, and reassurance that all of your insurance policy needs are met.
We are accessible, friendly, comprehensive and accommodating to ensure your time with us is as positive and pleasant as it can be.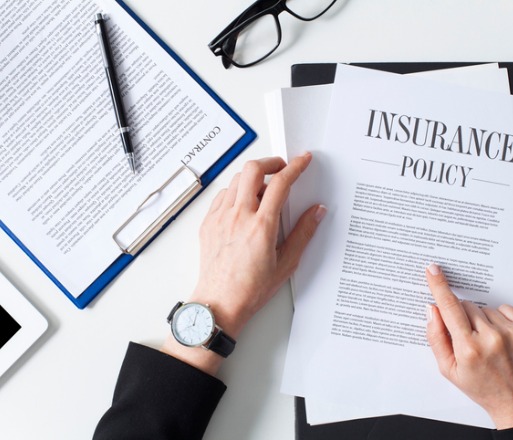 Why You Need Business Insurance
Don't think you need it? Think again. Here are a few of the top reasons why your company needs insurance.
It's the Law: Businesses with employees must provide workers' compensation, unemployment and disability, depending on the state.
You Could Get Sued: Without the proper insurance, your business could fold under a lawsuit or liability claim.
Keeps Your Business Running: In the event of a natural disaster, you can cover the loss of property and income.
Makes You Look Credible: With comprehensive coverage, your prospective clients and customers will know you're a safe bet.
Protects Your Employees: While the law requires you to carry workers' comp, you should also consider offering disability coverage.
Contact Porter-Hay Insurance
To learn more about our business insurance policy options, contact us at one of our eight convenient locations or fill out our online form.